One of the founding members of Charitees, Michael is currently finishing his Bachelor's Degree in Mechanical Engineering and Management. Originally from Toronto, Michael started this company to fulfill his entrepreneurial spirit, love for graphic design and passion for giving back to the community. In his spare time, Michael enjoys to further his knowledge of graphic design and coding, as well as playing card games.
Liam joined Charitees in 2018, and brings a diverse background in sales, management and customer service to the team. He graduated from McMaster University in 2016 with an Honours degree in Sociology and though from Toronto, is passionate about working with and giving back to the Hamilton community. In his spare time Liam enjoys the outdoors, live music and looking at other people's dogs and wishing they were his (he has a problem).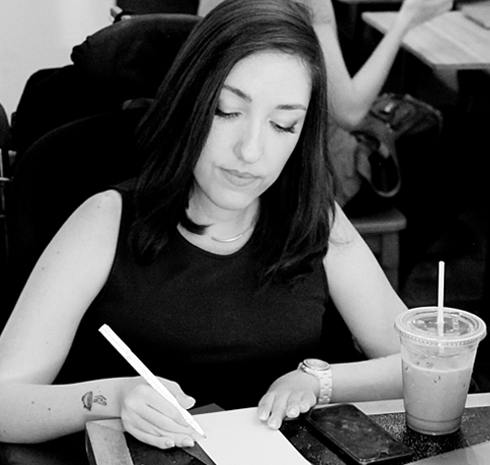 Jessica is a graphic designer based in Hamilton, Ontario. She works with her clients to create unique branding packages, with a look best suited for their style. It is her passion and goal to help turn ideas into beautiful, functional design! Visit her at www.jessicaoddi.com.