The most widely used method. We make a high-quality stencil from your design on a mesh screen using light-sensitive chemicals. The stencil is placed on a printing press and ink is pushed through. Each colour is put on individually, then run through an infrared conveyor dryer to cure the shirt, ensuring the print outlasts the garment. Charitees uses industry-leading M&R screen-printing machines and Chromatex phthlate-free inks, and Vastex & BBC curing and drying equipment, the best in the industry. We use eco-friendly cleaners and chemicals.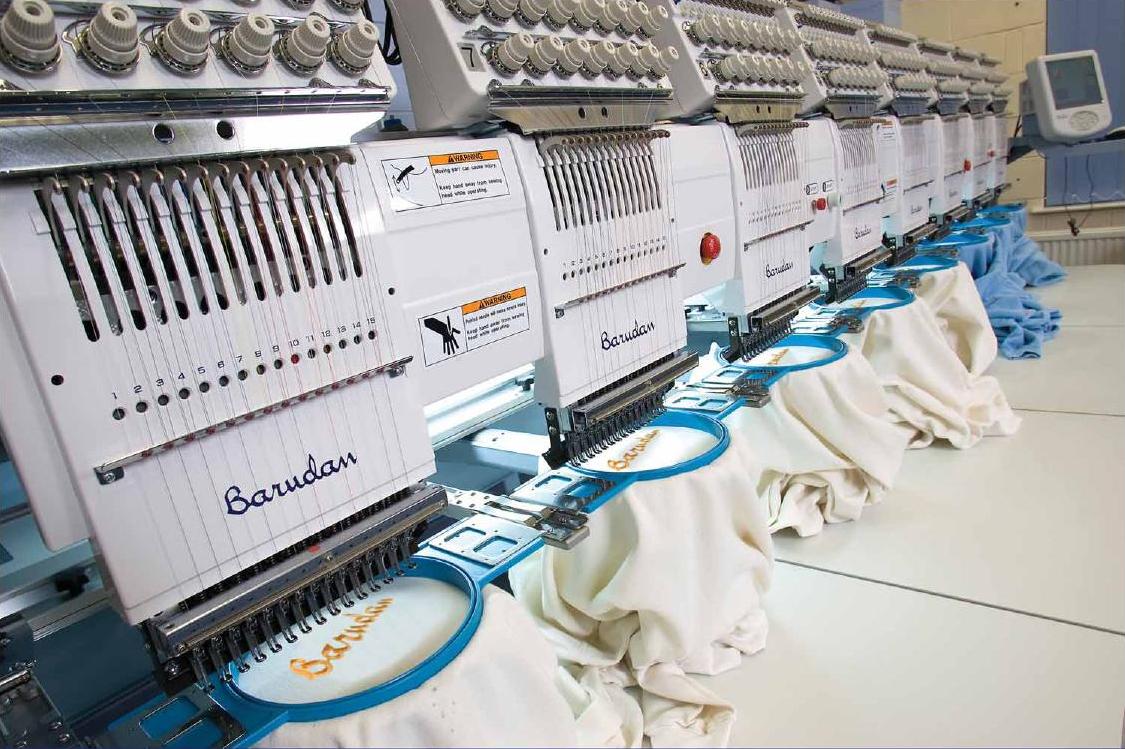 Embroidery is a fantastic way to create superb-quality garments when you are looking for low quantities or a product that truly pops. We use industry-standard Brother embroidery machines and professional digitizing software to take your artwork and bring it to life on your apparel. For an even better look, tackle twill is the way to go. The combination of custom CAD-Cut twill sewn onto your apparel using our embroidery machines gives a look & product that is hard to beat.
Digital Print is a great way to display vivid, full colour images on your apparel and promotional products. Our industry best Roland printers bring your design to live by printing on heat applied vinyl and contour cutting your artwork to leave your artwork with a crisp finish. The print is then heat pressed on to your garment which fuses the artwork to your garment for a long lasting and smooth finish. Digital Print is great for both small and large orders and unlike screen-printing, is priced based on size and not the amount of colours.
Want your garment customized to make it your own? Custom names, numbers and simple designs are done using vinyl. Our plotter/cutters take computer fed designs and flawlessly cut them out of vinyl. Like Digital Print, the vinyl is heat applied on for a smooth and long lasting finish.